iPhone 5S Screen Repair Service costs $50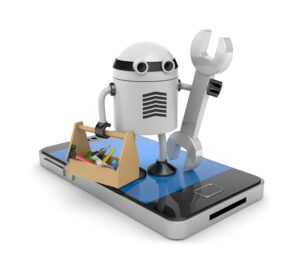 We shop the market for you and make sure you save up to $75 or more over all other stores in Omaha. For 35 Years Continental Cellular has been the top-rated Personal Electronics Repair Center in Omaha. We Have been trusted by over two hundred thousand accounts in Omaha. No competitor comes close.  Having served several generations of customers since 1988, we have performed most iPhone repairs in less than thirty minutes. You can make an appointment anytime but unlike other stores, we do not require an appointment.  Given the size and scale of our operation, we can guarantee the lowest price on any Galaxy, iPhone, iPad, Laptop, or MacBook Repair.  With our limited lifetime guarantee on all iPhone screen repairs, you get the most reliable service at the most trusted
iPhone repair shops
in Omaha.
Our Screen Repair and Replacement will fix most Screen Problems such as:
*Cracked or Broken Glass
*Damaged Digitizer
*Ghost Touch issues and display blackout
Having been in business for over 33 years we not only keep all-new, warrantied parts but we also have a large boneyard of used parts that can save you money if you decide to take advantage of our used and reconditioned stock. Again, no other corner store or kiosk or gas station offering repairs comes close. We are prominently located with the largest repair signage in Omaha, at the intersection of 72nd and Farnam, just blocks across Nebraska Furniture Mart.